Planting trees in your garden achieve both functional and aesthetic goals. If you are thinking of planting a tree or trees in your garden, native trees are the best options.
Why Go Native?
As a Florida resident, you can attest to the fact that it is always hot and humid. With this type of weather, not all types of trees will do well. However, native species are well adapted to the local environmental conditions. This means you will require less saving time and money to tend to these trees.
Apart from low maintenance costs, other benefits of indigenous trees include:
Improves climate condition
Provides vital habitat to wildlife
Provides a healthy environment for people
Enhances the appearance of your garden
Which Native Trees Should I Plant in My Garden?
Native trees that you can plant are:
Florida Maple
The Florida maple (Acer saccharum subsp. floridanum) is an ideal tree for landscaping, both as a shade or an ornamental tree. In the autumn, the foliage takes on a yellow or orange color, which gives your garden a striking appearance. While it is smaller than the sugar maple, it is a great choice because of its higher heat tolerance. It can reach up to 60 feet in height, and as it ages, its ribbed gray bark makes it even more attractive.
Flowering Dogwood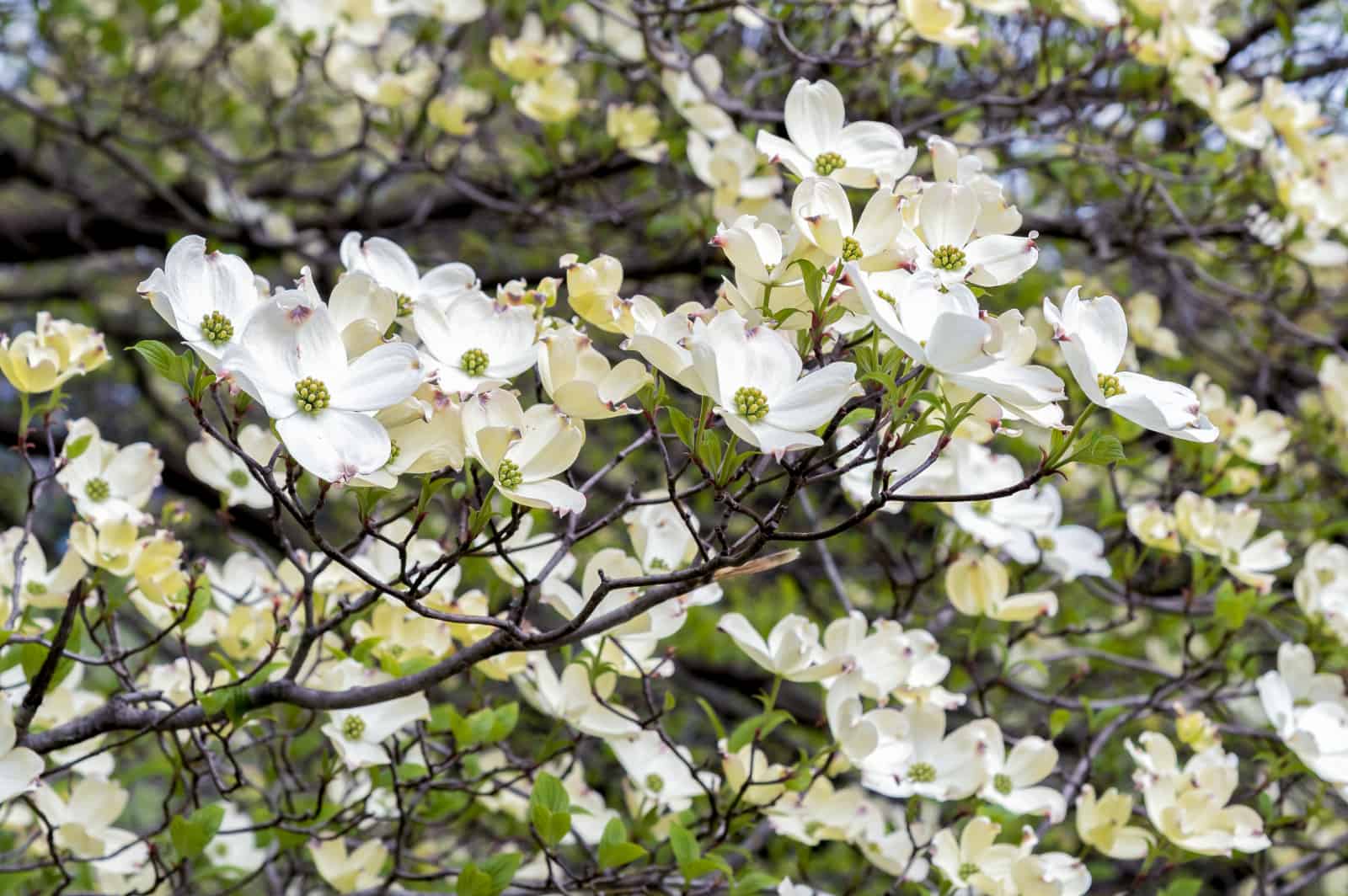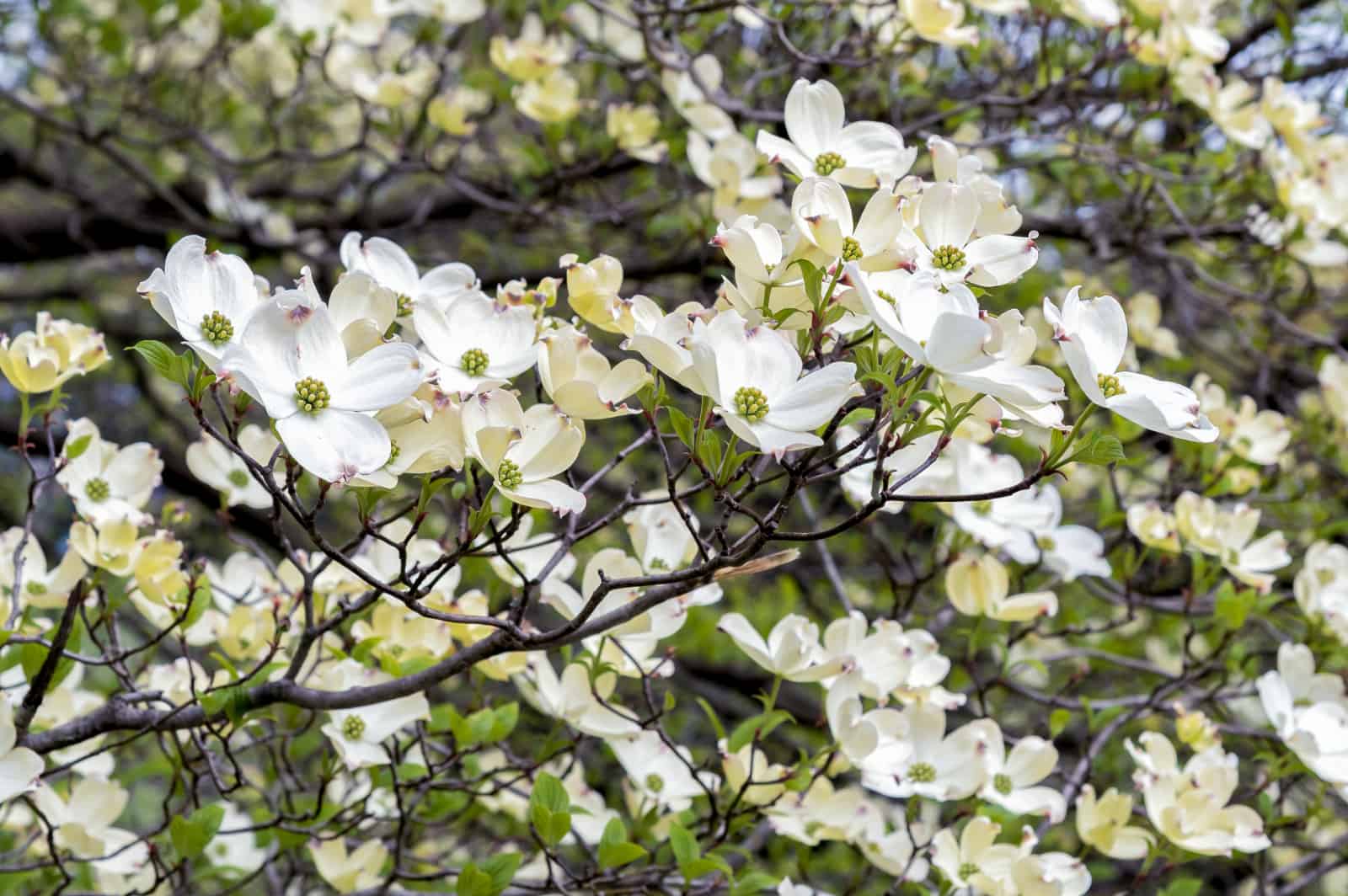 The flowering dogwood (Cornus florida) is native to the Eastern U.S. It is a beautiful spreading that can grow up to 35 feet tall. Since the flowering dogwood is an understory tree in the wild, it thrives in filtered sun. The best soil for this tree is well-drained, acidic soil. It is not drought-tolerant, thus requires plenty of water. In the spring, this tree spots white flowers, and in the fall, the leaves turn red before falling.
Fringetree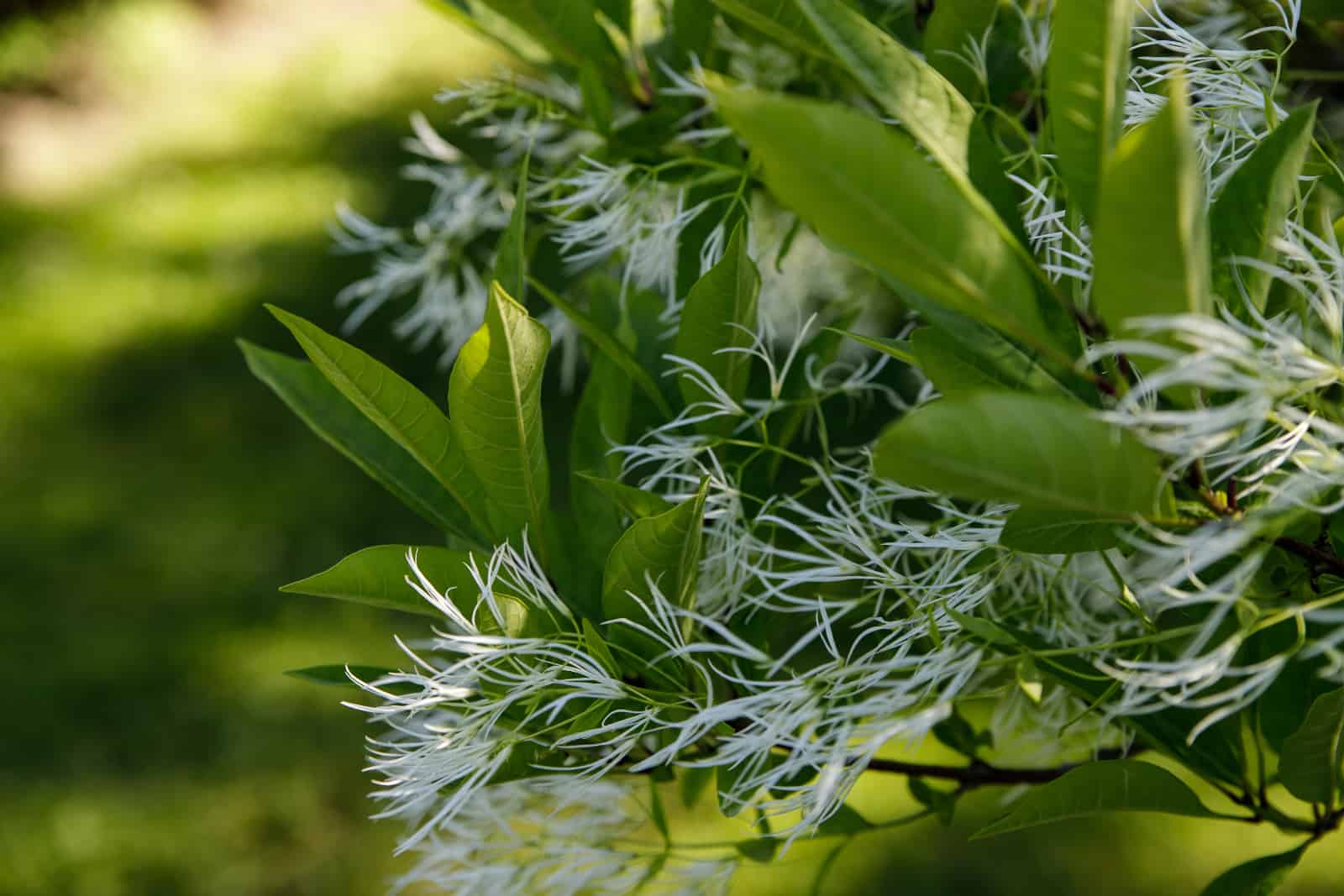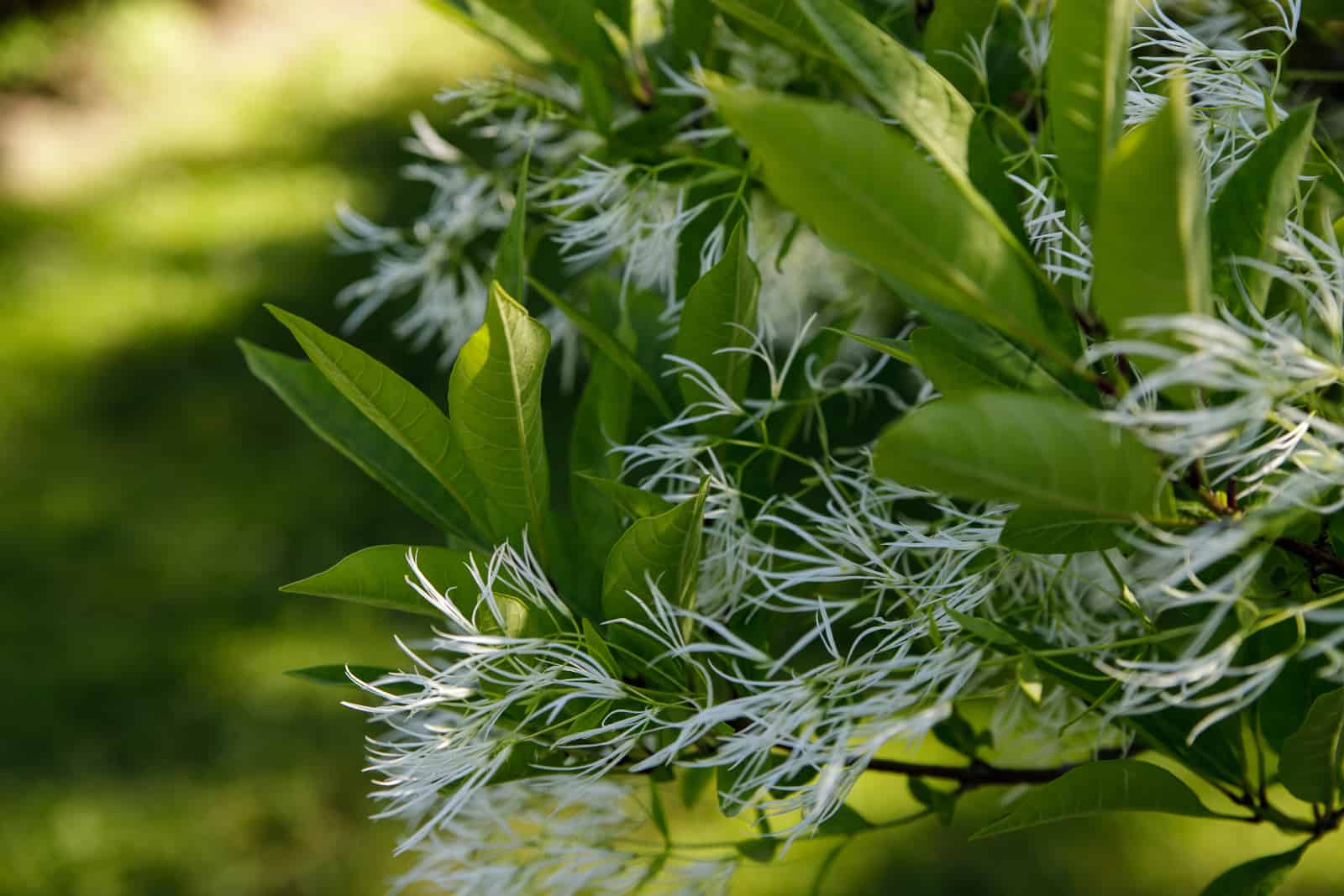 The fringetree is commonly known as Old Man's Beard or Grancy Greybeard. It is a small deciduous tree with flowers that are snowy white and have petals that resemble ribbons. Because of its white flowers, its botanical name is "snow flower." In Florida, three species of this tree can be grown: the native white fringetree, the native pygmy fringetree, and the non-native Chinese fringetree.
Live Oak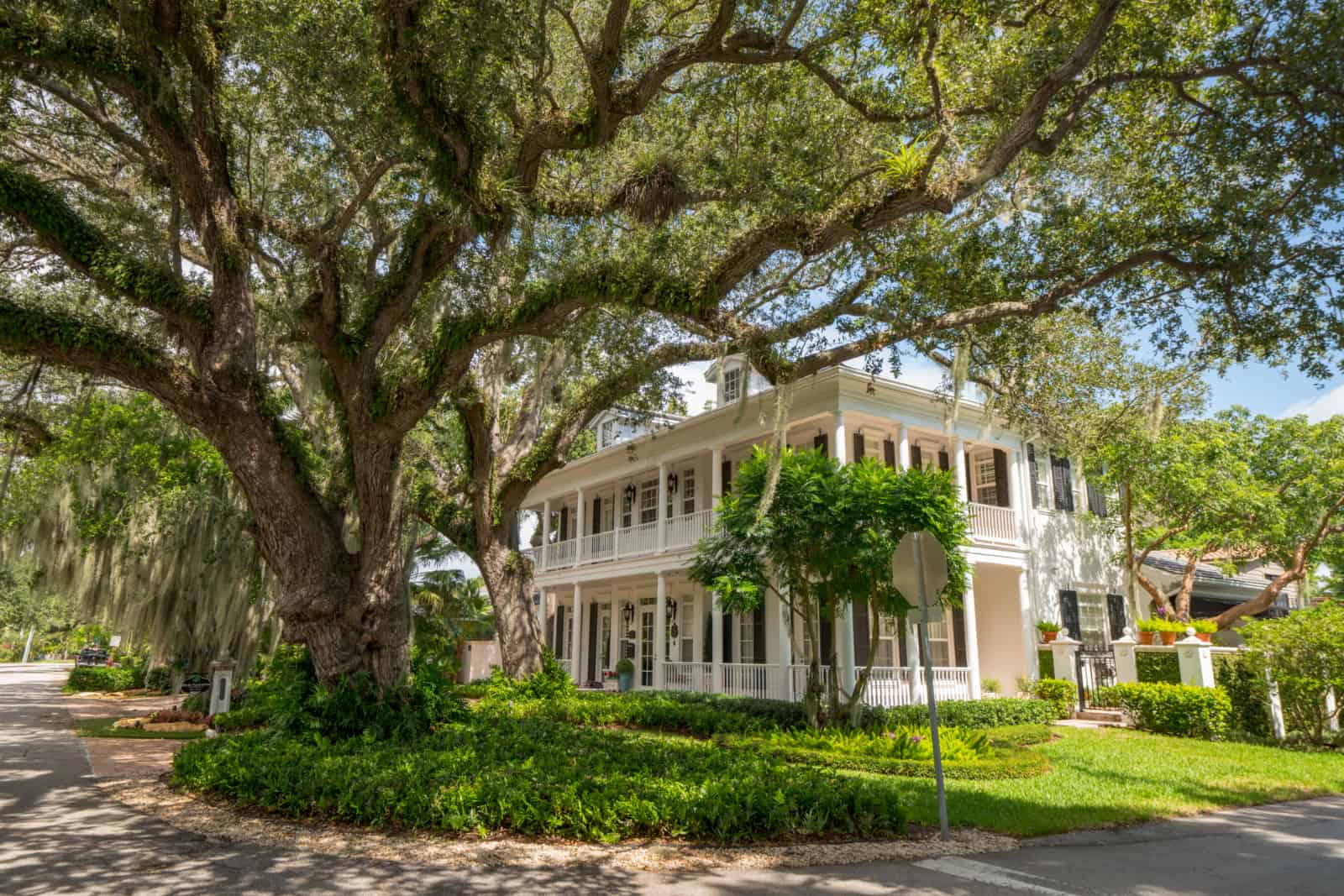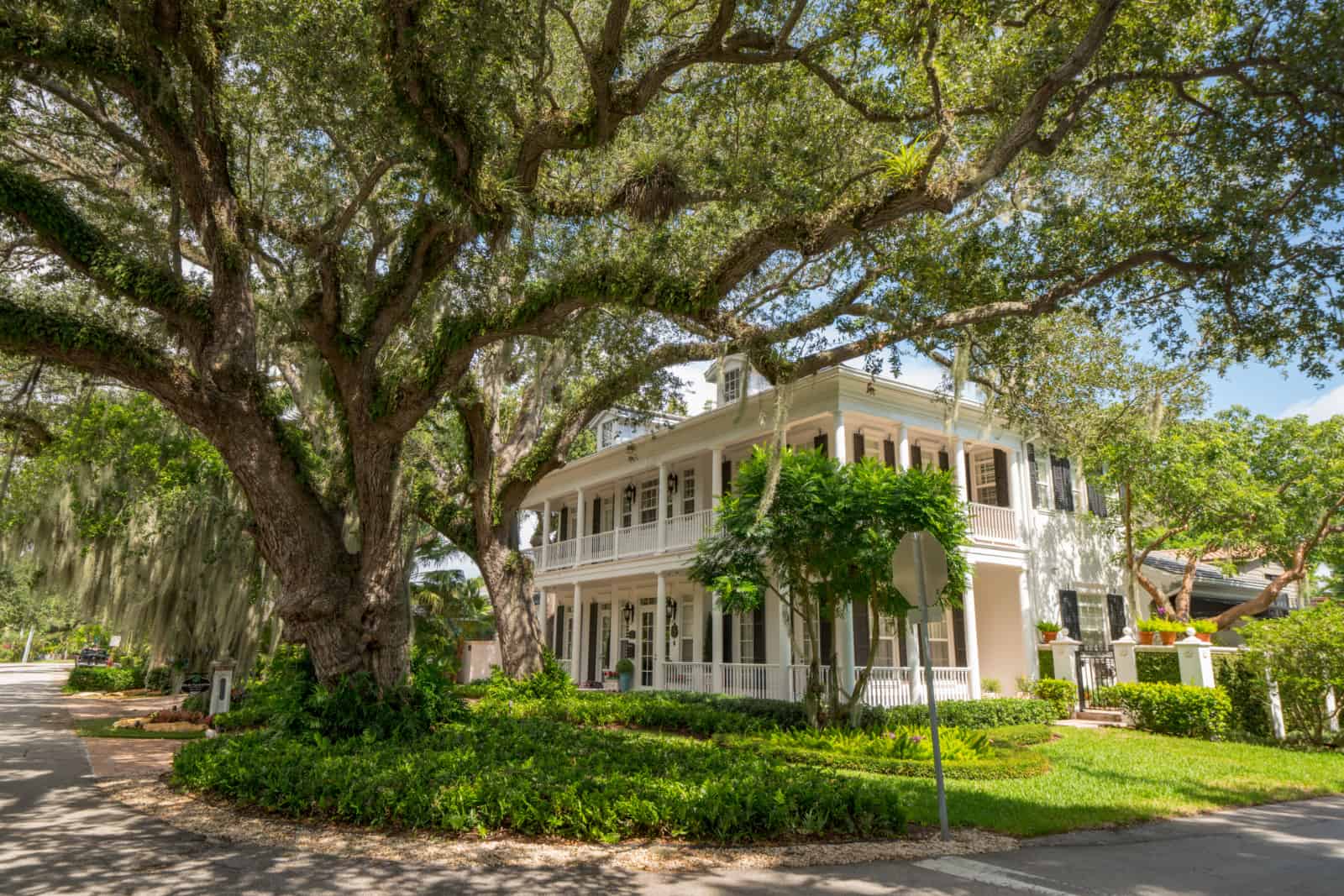 The Live Oak (Quercus virginiana) is a large tree popularly grown in many Southern yards. It can grow up to 60 feet tall and spreads over 100 feet, thus has an expansive shade. Due to its large diameter size, it requires plenty of space to expand. A live oak can live for hundreds of years if planted in well-drained soil and receives plentiful moisture.
Magnolias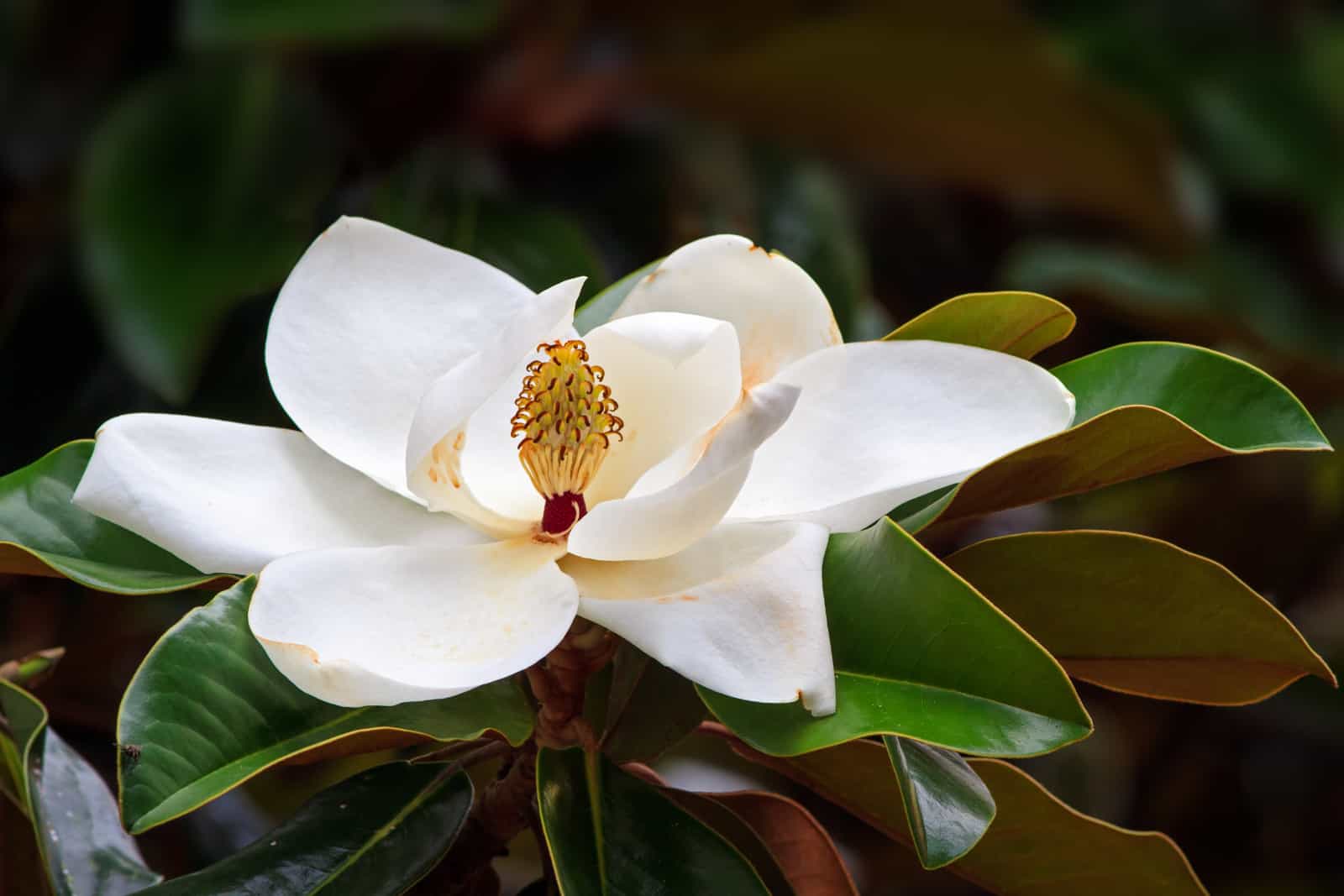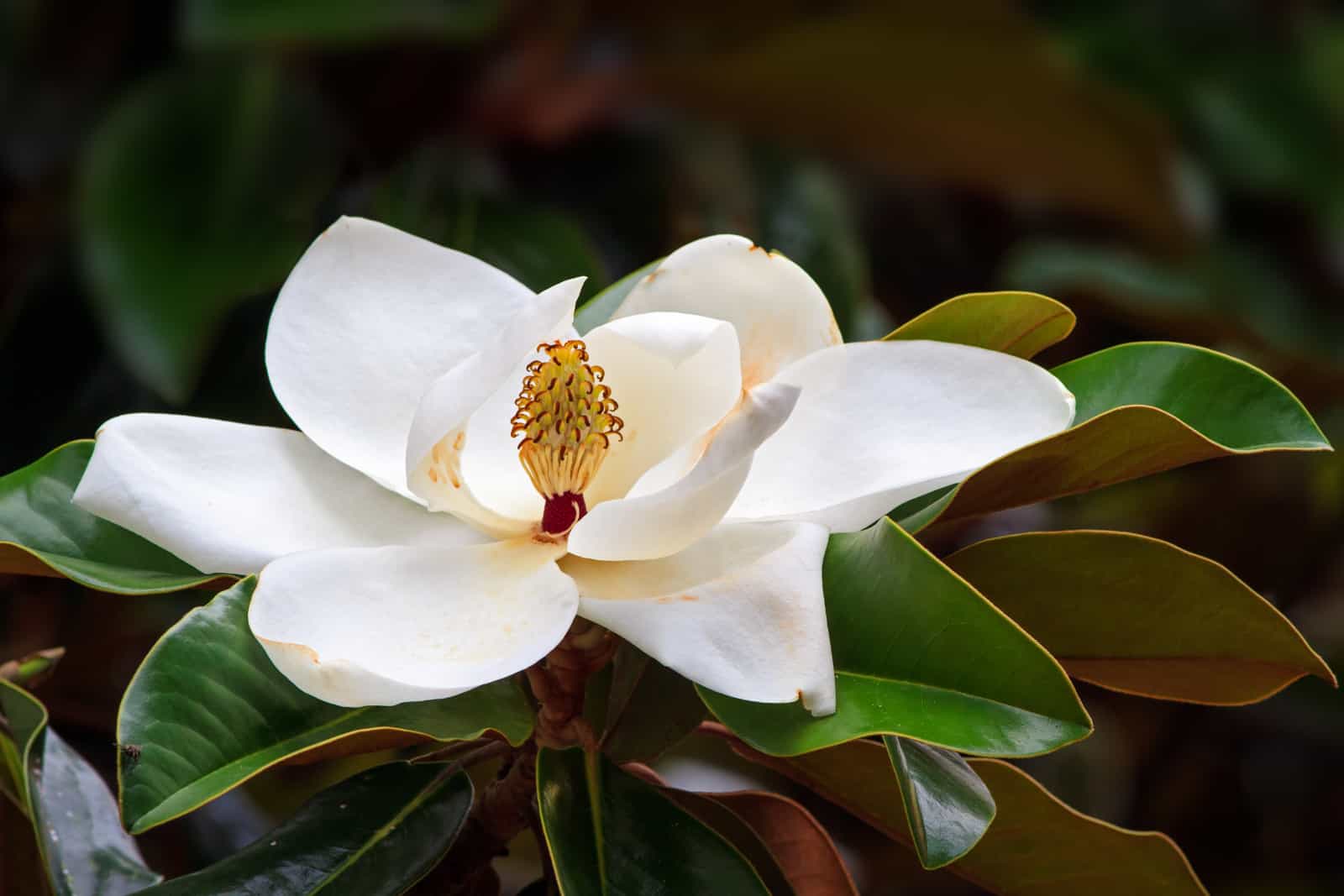 The most popular magnolia is the Southern magnolia though there are other species in the magnolia family. The magnolia family consists of about eighty species of large shrubs and trees. While magnolia flowers do not produce nectar, they produce fragrant and sugary secretions to attract pollinating beetles. Magnolias grow well in moist, well-drained, and slightly acidic soils. It also requires adequate morning sun and shade in the afternoon.
Eastern Redbud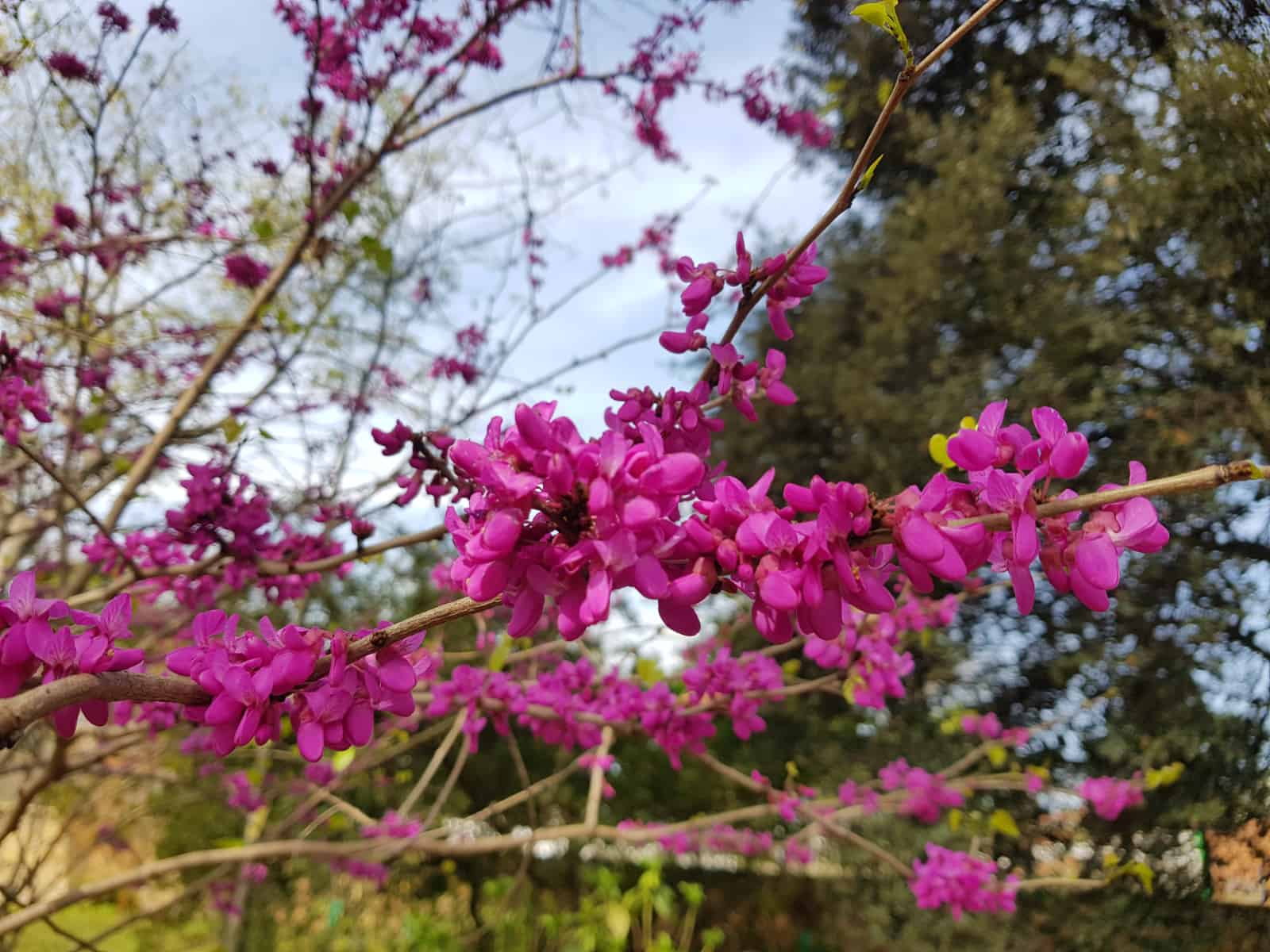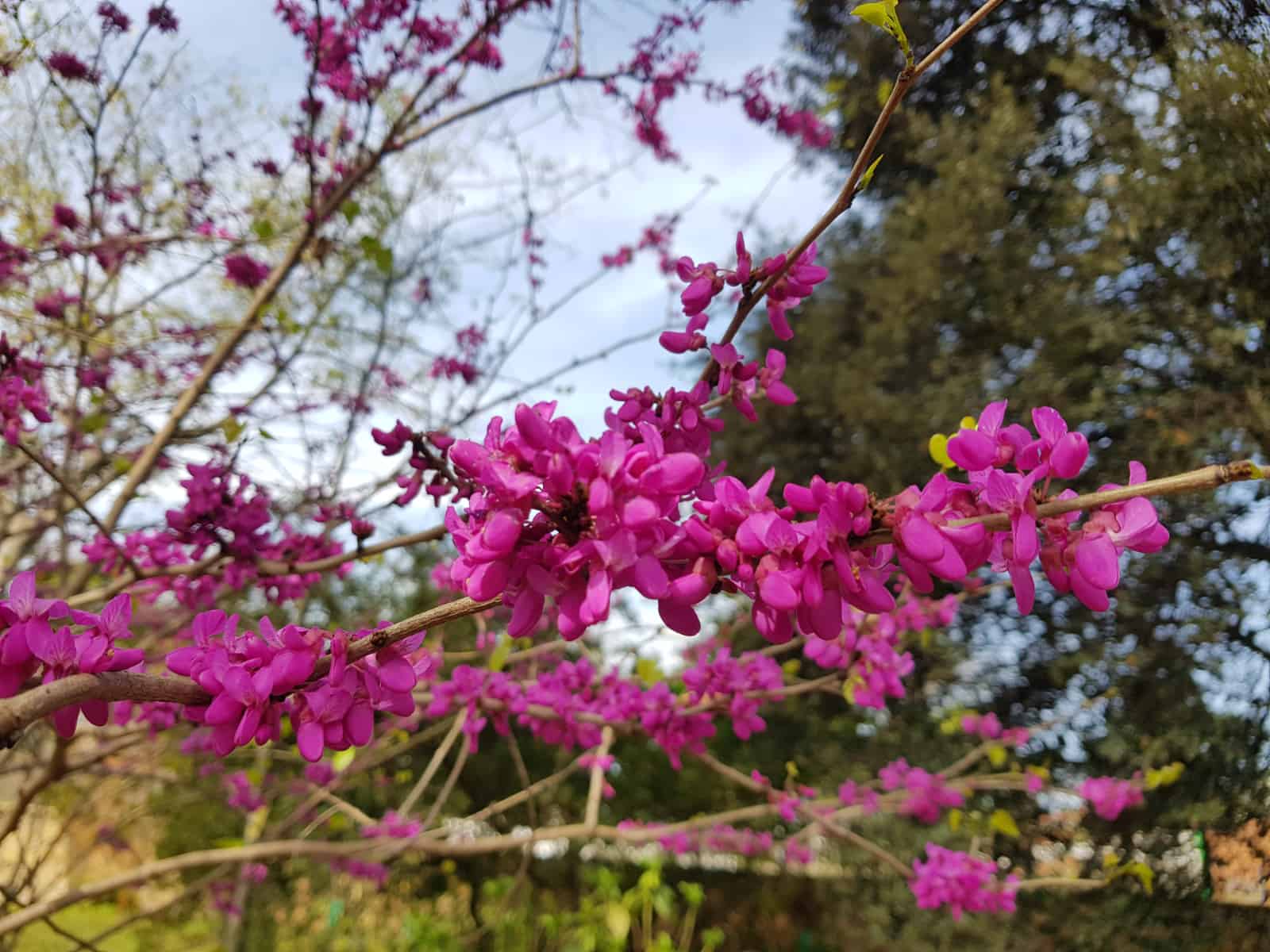 The Eastern redbud (Cercis canadensis) is a beautiful native tree that spreads from Canada to Florida. To usher in the spring season, the redbud produces a striking floral display. Although it is a small tree, the redbud grows rapidly, making it an excellent addition to your garden. In the summer, this tree bears bean pods, which are not edible. However, its flowers are usually eaten either raw or fried.
Sparkle Berry
The sparkleberry (Vaccinium arboreum) is a Florida indigenous tree that is a close relative of the blueberry, cranberry, huckleberry, and lingonberry. It is an understory tree thus can be grown in both small and large landscapes. It can reach a maximum height of 18 to 25 feet and grows perennially. The sparkleberry's attractive flowers, glossy leaves, shiny berries, and striking bark makes this tree an exceptional gardening addition. This tree is drought tolerant, wildlife-friendly, and wind-resistant. In addition, it thrives in Florida's sandy soils.
Sweet Acacia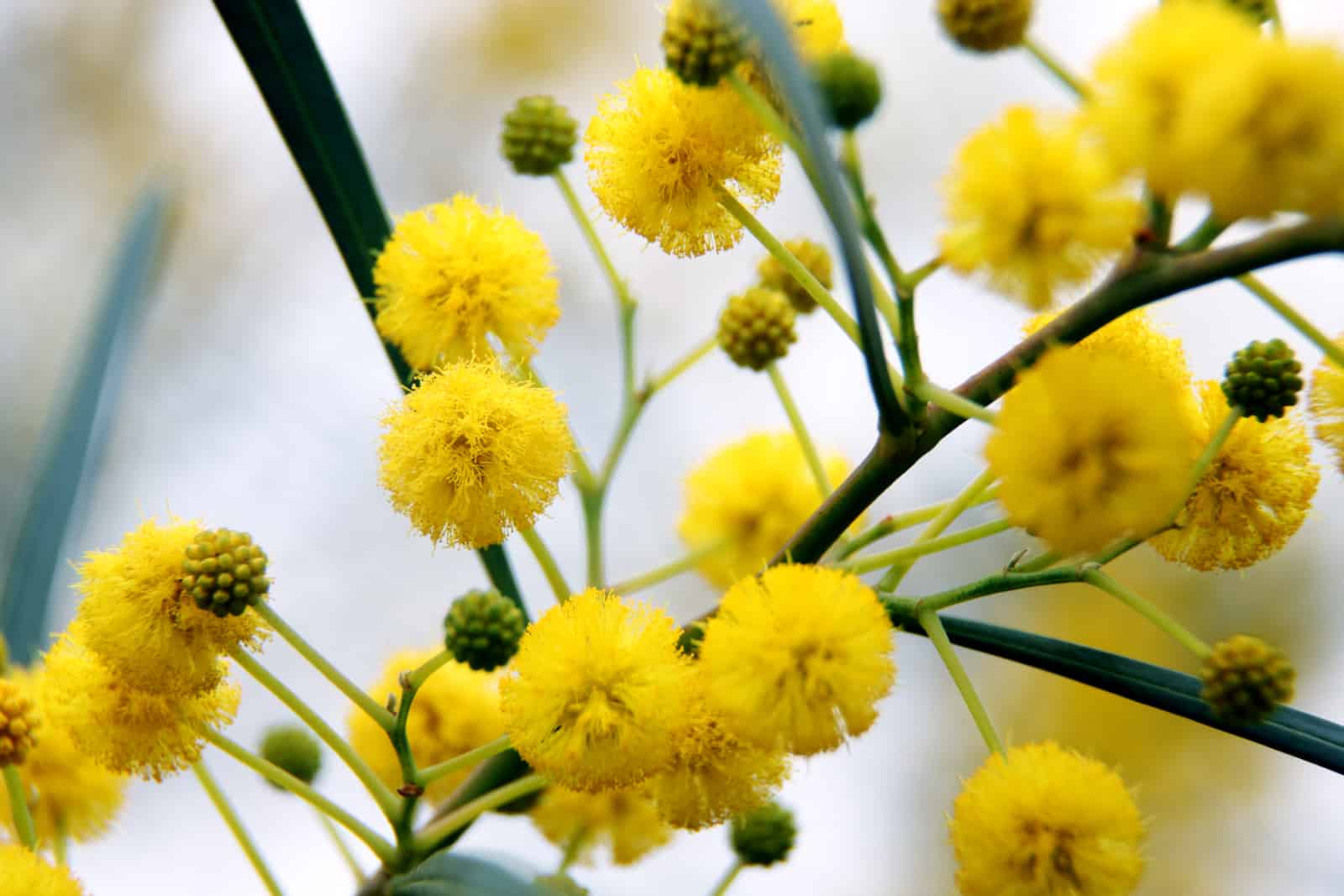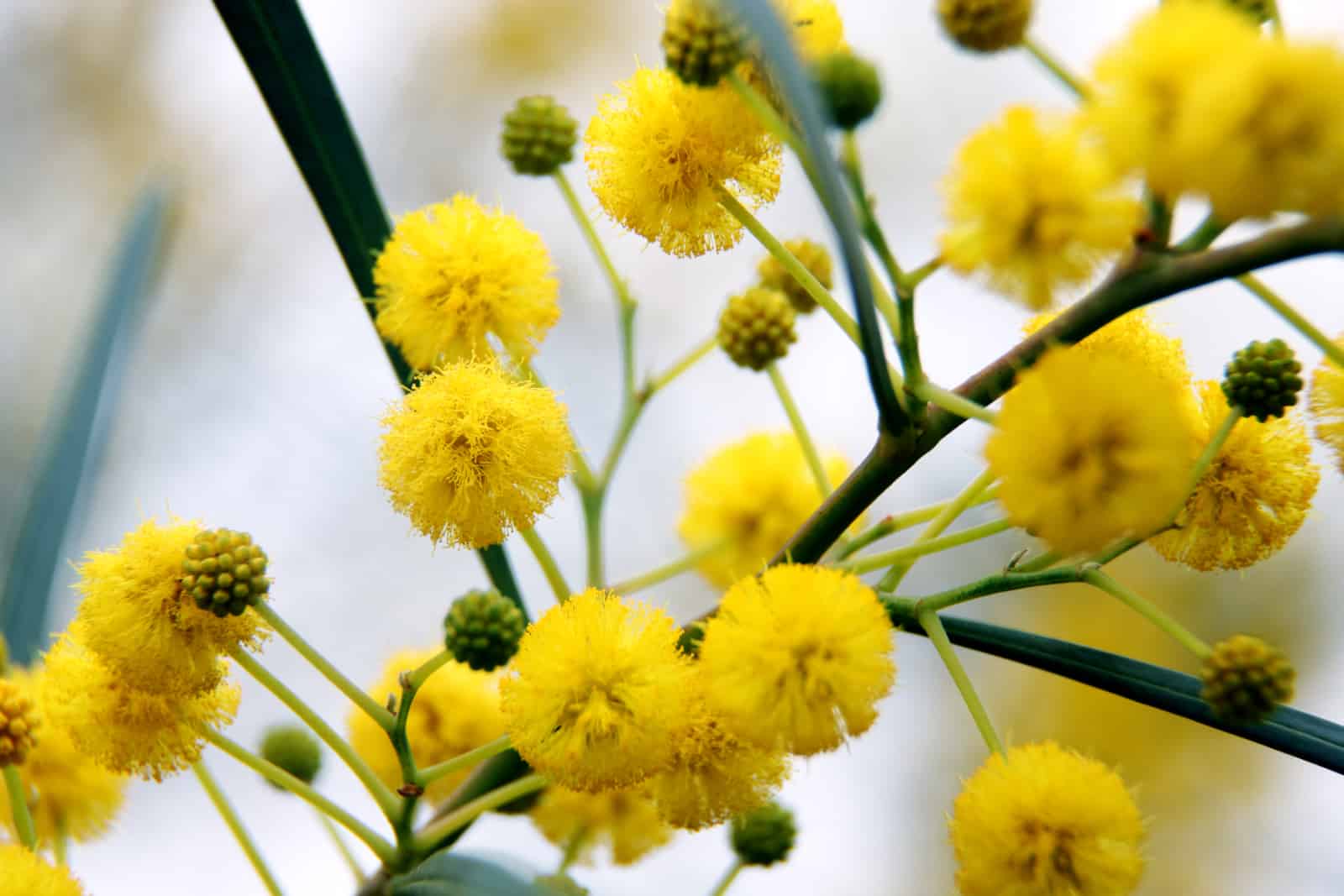 The sweet acacia (Vachellia farnesiana) is a landscape plant known for its sharp spines and bright yellow puff flowers. It is an excellent landscape plant that produces its signature fragrance that is used in perfumery. It is a low-maintenance tree, and even when not flowering, this tree is attractive. The maximum height of this tree is about 15 to 25 feet. And since it is semi-evergreen, it retains some leaves during mild winter.
Yaupon Holly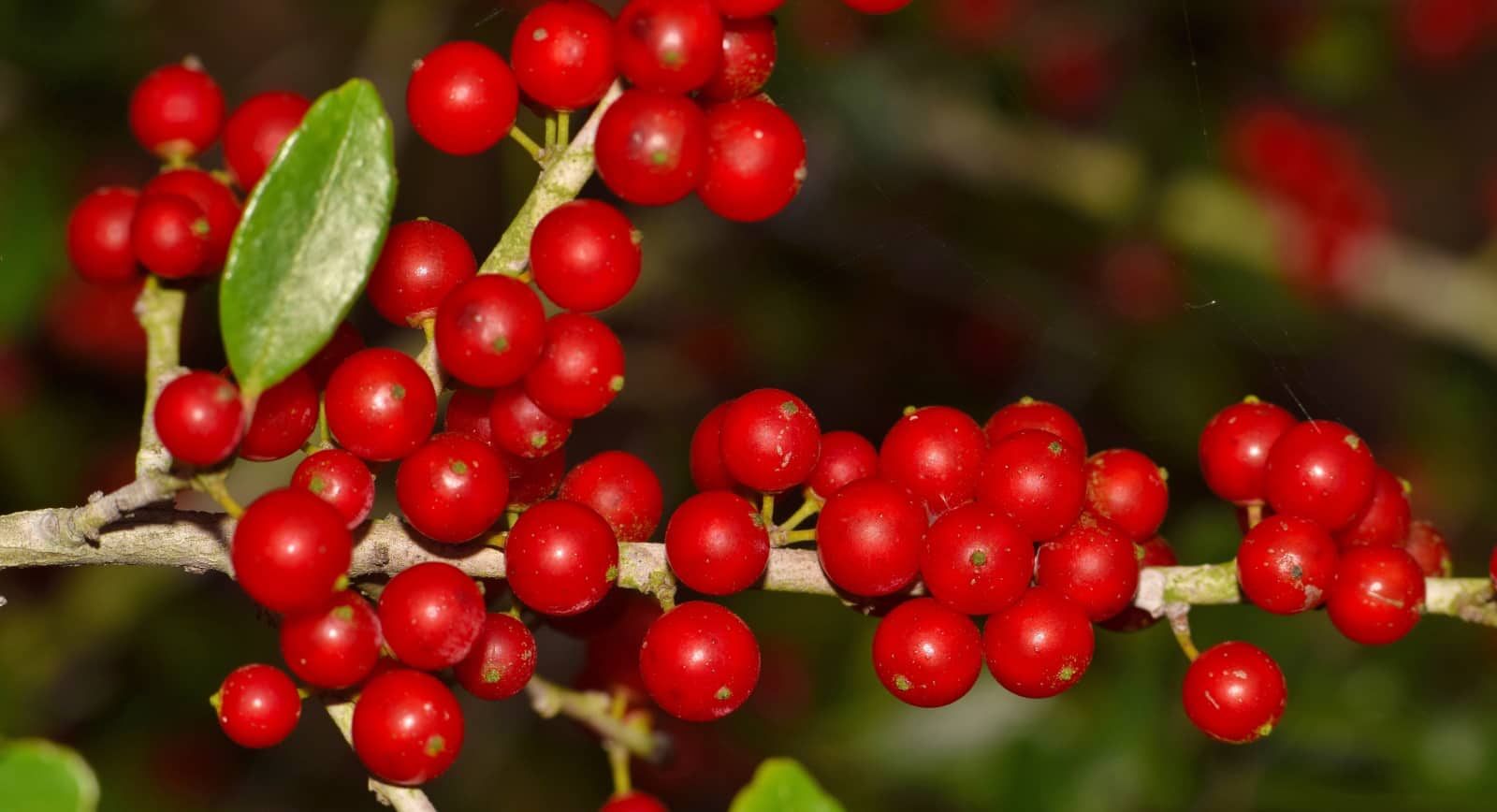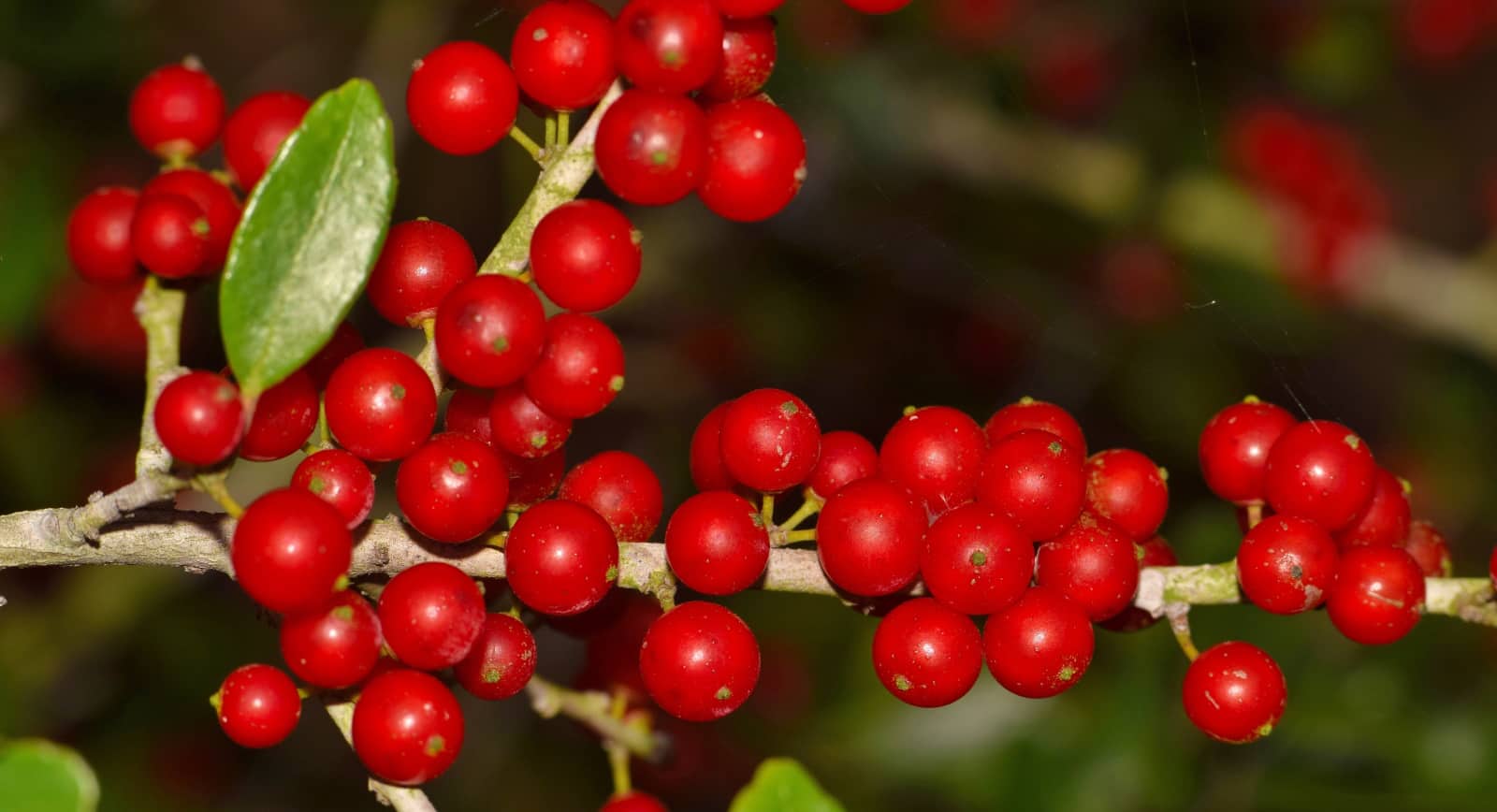 The yaupon holly (Ilex vomitoria) is a small-leaved evergreen tree that is durable and adaptable. It is famous for its colorful berries produced on female plants. Berries can be orange, red, or yellow, giving your garden a picturesque appearance. During winter, birds and other wildlife feed on these berries. Yaupon hollies can grow between 15 and 25 feet tall and can spread about the same length.
Bald Cypress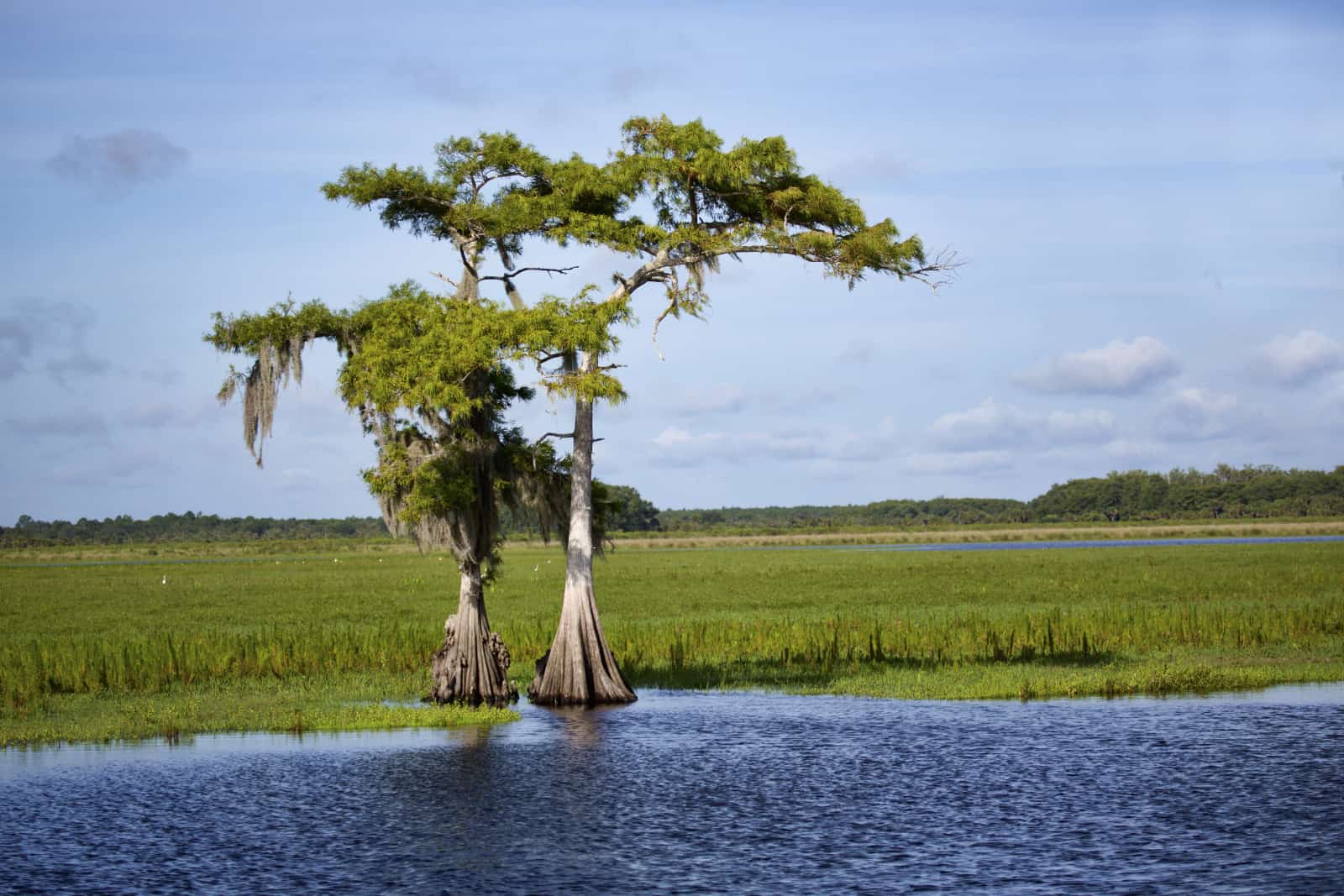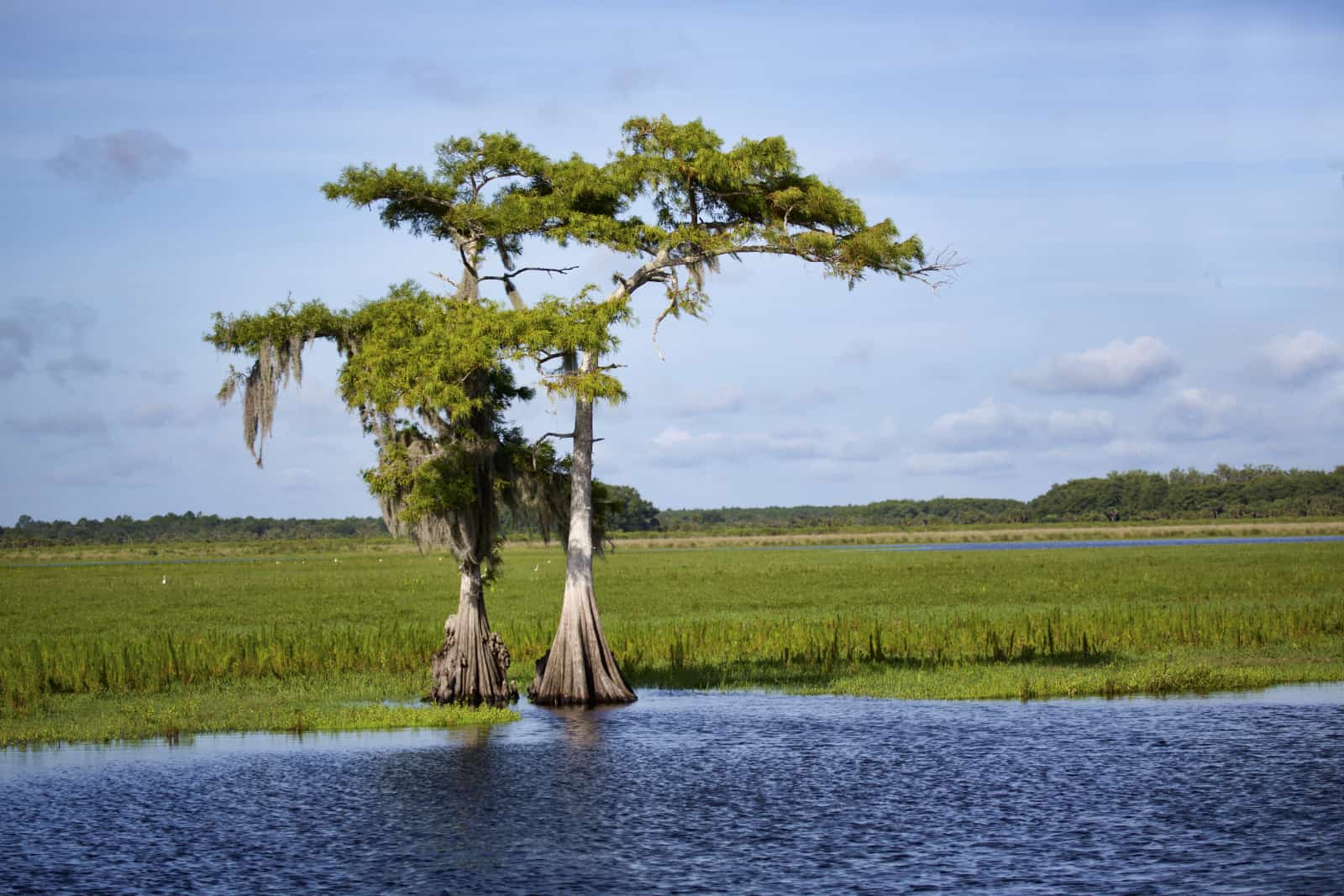 The bald cypress (Taxodium distichum) is a large tree that grows near streams and rivers, but can also do well in dry areas. It can grow up to 150 feet in height. It can live for hundreds of years; for instance, in the wild, it can live for up to 600 years. This tree gives landscapes an attractive and vertical accent; thus it is a great addition to a garden that can sustain it. During autumn, the leaves turn copper before falling off. In the spring, the leaves return with their original green hue.